TAETEA Group
云南大益茶业集团有限公司(核心企业:勐海茶厂)是中国茶叶产业的领跑者,始创于1940年。大益集团秉持"惜茶爱人"的核心价值观,奉行"茶人尊严"的行为准则,发扬"茶者仁心"的茶道精神,历经八十一年的辛勤耕耘,已经发展为以普洱茶为核心,贯穿科研、种植、生产、营销与文化全产业链的现代化大型企业集团,其生产规模、销售额、利税及品牌综合影响力领先于同行业,品牌专营店数量2000余家。

Premium Raw Material
Our production base is located in Menghai county in Xishuangbanna Dai Autonomous Prefecture, a major puer tea growing area and home to the world's earliest tea plants. To secure a sufficient supply of premium raw material for making puer tea, TAETEA started to make careful plans about material sourcing early in 2004. Now, we own two ecological tea plantations, namely Mount Bada and Mount Bulang tea plantations with each occupying an area of more than 1647 acres. We also have over 200 processing facilities (the places where the raw tea material is prepared) in different tea mountains. There are a total of over 60,000 tons of raw material in storage, which becomes one of TAETEA's greatest advantage.
Inheritance and Innovation of Processing Technology
TAETEA's puer tea processing technology has been listed as China's National Intangible Cultural Heritage. The key of the technology states in blending and fermentation, which most distinguishes TAETEA puer tea on the market. At the same time, regarded as the standard in puer tea production, these key technologies have paved the way and set the tune for puer tea's development in modern times.
大益的制茶装备、产量产能以及质量保障,均位于行业领先水平。大益拥有占地面积700余亩的现代化工厂,投资上亿元成立微生物研发中心、建设国家级实验室,以现代化的茶生产线、标准工业流程以及先进的微生物制茶技术,引领着普洱茶行业的稳健发展。2013年,大益集团投资上亿元成立微生物研发中心(即大益微生物技术有限公司),并建立了中试工程验证车间;2014年,被评为"云南省创新型企业"和"云南省科技小巨人企业";2014年,勐海茶厂技术中心实验室获得"中国合格评定国家认可委员会"实验室认可证书"。大益集团建有完整的研发体系和严密的知识产权管理体系,先后被认定为博士后工作站、院士工作站。截至2021年12月31日,大益集团拥有有效商标1151件,其中国内商标证书809件、国际商标证书商标342件。大益集团共有175件有效专利,其中发明专利为47件,实用新型专利为22件,外观设计专利为106件。大益集团共办理了151件著作权登记证书,并全部获得著作权登记证书。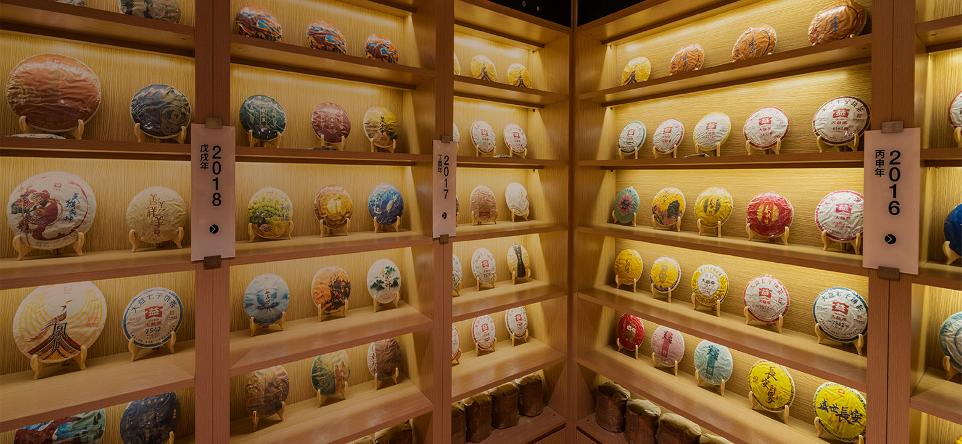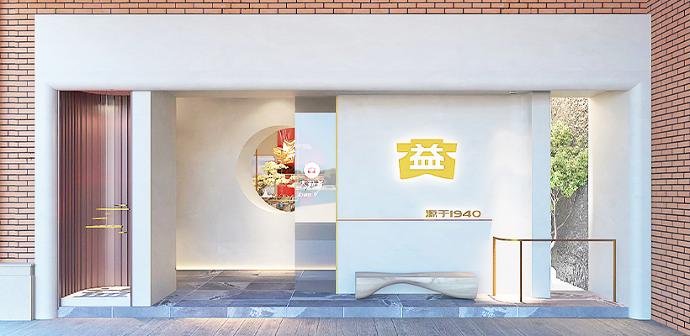 Products and Marketing
As an expert in puer tea industry, we provide diversified products and services relating to tea, covering tea products, tea-based beverage, tea wares, Chinese Chadao (the Way of tea), health products, etc. So far, we have got market share in mainland China, Hongkong, Macao, and Taiwan, as well as many other countries in East Asia and Southeast Asia. Over 2000 TAETEA franchise stores are operating across China. The standardized style and design of our franchise stores, the smart digital system used to manage and trace products, and the excellent after-sale service, all of those give our customers a convenient and fantastic shopping experience.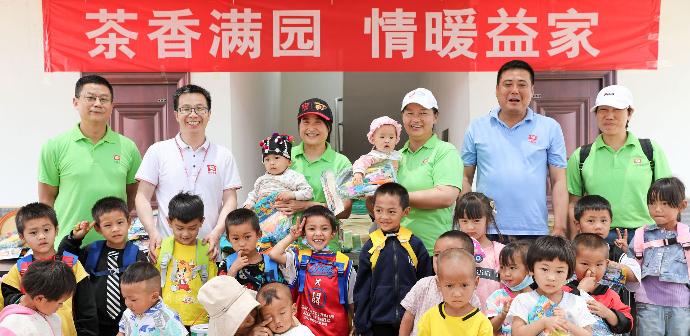 Charity Events

大益集团以"惜茶爱人"的核心价值,将"成就于社会,奉献与社会"这一理念融入于产品、服务和企业责任行为中。十余年来,勐海茶厂带动近30万茶农脱贫致富、以茶兴业。大益于2007年成立的大益爱心基金会,在扶贫帮困、助学育才、志愿服务、乡村振兴等社会公益事业方面累计投入上亿元。